Longitudinal profiles of Hansbreen bed and surface
The longitudinal profile of the glacier surface is derived from continuous DEM generated from WorldView-2 satellite data (Błaszczyk et al., 2019), while profile of the bed under the glacier is interpolated from ground-penetrating radar data (Grabiec et al., 2012).
Grabiec, M., Jania, J. A., Puczko, D., Kolondra, L., & Budzik, T. (2012). Surface and bed morphology of Hansbreen, a tidewater glacier in Spitsbergen. Polish Polar Research, 33(2), 111–138. https://doi.org/10.2478/v10183−012−0010−7
Błaszczyk, M., Ignatiuk, D., Grabiec, M., Kolondra, L., Laska, M., Decaux, L., Jania, J., Berthier, E., Luks, B., Barzycka, B., & Czapla, M. (2019). Quality assessment and glaciological applications of digital elevation models derived from space-borne and aerial images over two tidewater glaciers of southern Spitsbergen. Remote Sensing, 11(9), 1121. https://doi.org/10.3390/rs11091121
The database is the supplement to the paper: Małgorzata Błaszczyk, Jacek A. Jania, Michał Ciepły, Mariusz Grabiec, Dariusz Ignatiuk, Leszek Kolondra, Aleksandra Kruss, Bartłomiej Luks, Mateusz Moskalik, Tadeusz Pastusiak, Agnieszka Strzelewicz, Waldemar Walczowski, Tomasz Wawrzyniak. "Factors controlling terminus position of Hansbreen, a tidewater glacier in Svalbard", Journal of Geophysical Research - Earth Surface, https://doi.org/10.1029/2020JF005763.
Simple
Date (Publication)

2020-11-07
Status

Completed
Maintenance and update frequency

As needed
Theme

glacier surface, glacier bedrock
Place

Hansbreen, Southern Spitsbergen, Svalbard, Norway
theme.GMCD_ScienceKeywords.rdf

GLACIER ELEVATION/ICE SHEET ELEVATION

GLACIER TOPOGRAPHY/ICE SHEET TOPOGRAPHY

GLACIER/ICE SHEET TOPOGRAPHY

GLACIER THICKNESS/ICE SHEET THICKNESS

GLACIER/ICE SHEET THICKNESS
Access constraints

License
Use constraints

License
Other constraints

CC BY-NC-SA 4.0
Spatial representation type

Text, table
Metadata language

English
Character set

UTF8
Topic category
Supplemental Information

You can customize the template to suit your needs.

You can add

and remove fields and fill out default information (e.g. contact

details).

Fields you can not change in the default view may be accessible in the

more

comprehensive (and more complex) advanced view. You can even use the

XML editor

to create custom structures, but they have to be validated by the

system, so

know what you do :-)
Reference system identifier

WGS 1984
Overviews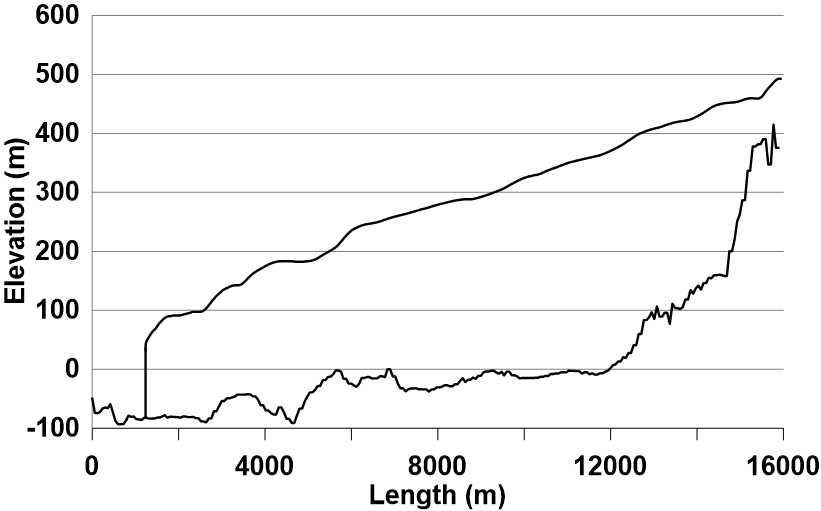 Spatial extent
Provided by
Associated resources
Not available